AMPLITUDE SMOOTH TITAN LONG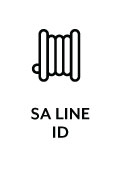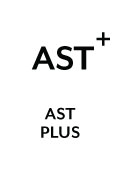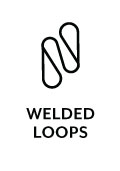 The Amplitude Smooth series of lines are, simply put, the highest-performance smooth fly lines in the world. With up to five times less drag and eight times the durability of traditional lines, this will change the way you look at fly line performance.
You've got articulated streamers hanging from the lampshade on your desk. You think in terms of black, white, or olive. The term conehead doesn't refer to an old comedy sketch. We totally get it. And that's why we designed the Amplitude Smooth Titan Long. Similar in design to our Titan taper, but with an extended rear taper for better mending ability and more line control, it's quite possibly the best warmwater fly line ever constructed. If you have an all-encompassing need to throw big flies for big fish, then look no further. This fly line is made for you.
Features the revolutionary AST Plus slickness additive for superior shooting ability and increased durability
Designed for targeting bass; perfect for pike, carp, and throwing streamers at trout
Powerful head loads quickly and delivers large flies to distant targets
Built two sizes heavy for turning over big rigs; use designated line weight for your rod
Extended rear taper for line control and mending ability
Ideal line for boat or wade fishing
For use in moderate and cold climates
Braided multifilament core
SA AMP SMTH TTN LNG WF X F – (X = line weight)
Species

:
Carp, Bass, Pike, Salmon, Steelhead, Trout
Water Type

:
Freshwater